Introducing
Inner Child
This course is JAM-PACKED with techniques, tools, tips and tricks to heal your inner-child! This is your one-stop shop for all things inner-child.
THIS COURSE INCLUDES:
A 75-minute lecture where I break it down with you with a powerpoint
FOUR inner-child guided meditations with tools and prompts:
Meditation #1: Safe Place Visualization
Meditation #2: Mindfulness of Emotion in your body
Meditation #3: Inner-Child Guided Visualization
Meditation #4: Confrontation of Pain
2 audio recordings (90 minutes) of Q&A's from my Inner-child FDH Pack Webinars
ADDITIONAL RESOURCES:
22-page supplementary course workbook filled with education, journal prompts, tools, interactive activities, and more! (to be used alongside video lecture)
Episode 2 of Therapy Thoughts Podcast on Inner-child Work and Reparenting
PDF print-out of John Bradshaw's 8s's to combat toxic shame
PDF extras from our Inner-child Feel Deal Heal Subscription Pack (journal prompts, affirmation card, art print, postcard, and coloring pages!)
PDF Script of Inner-child Guided Visualization Meditation
Ready to get started?
WHAT IS INNER-CHILD WORK?
Inner-child work is any form of self-discovery that helps you access the child piece of you, the younger version of yourself, along with the experiences and emotions that child had. The general idea of inner-child work is that that if you make an effort to contact, listen to and communicate with, and nurture your inner child, you can meet your needs and heal your young wounds, now as an adult. The way that one begins inner child healing is simply to become aware.
When we begin inner-child work we acknowledge that we have wounds and unmet needs from our childhood and begin to accept responsibility for meeting our own needs as an adult. We begin to feel, deal, and heal on an ongoing basis. We connect and support different ages of ourselves by meeting our needs and processing our experiences and beliefs like a loving and warm parent. When we build a relationship with these different emotional wounds/ages of the inner-child, we can start being a loving parent to ourselves.
IT'S TIME FOR YOU TO SHOW UP FOR LITTLE YOU
It's gotta be YOU who shows up for little you. It's gotta be YOU who protects them, meets their needs, validates their feelings, sets and honors their boundaries, and heals the shame and betrayal we all face from ourselves & dysfunction in family systems.
Ask yourself, what age you needs this work? Listen to that wise inner-guide and it'll whisper who needs you first. What age you needs adult you to step up and start the healing? How do we even begin? This course is going to walk you through this journey, step-by-step.
THIS IS LIFE-CHANGING CONTENT.
It's the most robust course i've ever created. What you will gain in the 75-minute video, two webinars, workbook, and 4 meditations isn't even gonna happen in most therapy experiences. It's everything I wish I could cover with every client, and I've turned it into a course. There's so much content i've curated and developed to make this THE one stop shop for inner-child work.
NO MATTER WHAT YOU TRY
YOU'RE EXPERIENCING DISCONNECTION


Your past gets in the way of creating or maintaining relationships with others or yourself.

YOU STRUGGLE WITH SHAME, SELF-ACCEPTANCE, AND SELF-LOVE.


You can't seem to escape your own self-defeating beliefs.

AND YOU CAN'T SEEM TO SET BOUNDARIES AND PRIROITIZE YOURSELF!


Because you struggle with navigating your needs, you can't figure out how to prioritize YOU and know your worth.
WELL WHAT IF....
YOU HAD TOOLS TO HELP YOU CONNECT TO YOUR INNER-CHILD?


We're talking real skills to help you dig in and rebuild the relationships in your life, including the one you have with yourself! This course is jam-packed with applicable tools from our 22-page workbook, 4 medtiations, and hour-long educational webinar.

YOU COULD LEARN HOW TO NAVIGATE YOUR NEEDS AND SET BOUNDARIES?


Use interactive prompts and activities included in our course to help you navigate exactly what your inner-child needs

YOU COULD FINALLY HEAL FROM PAST WOUNDS AND BEGIN YOUR SELF-LOVE JOURNEY


This is where the magic happens, fam. When we do the work to FEEL and DEAL, we can then allow room to HEAL. This course will help you find self-acceptance for little-you.
I'm Tiffany Roe.
Nice to meet you!
I'm a Licensed Clinical Mental Health Counselor, award winning psychology teacher, speaker, and the owner of Mindful Counseling LLC in Orem, Utah. My goal is to help my clients and students have kickass mental health. I've focused my career on helping women make peace with mind, body, and food.
I feel called to work with women and to help them find their purpose and self-worth. I believe you can love yourself, your body, and your relationship with food.
I want to change the mental health game. I want to make mental health support and education accessible. I want to break the stigma. I want you to feel empowered to have great mental health so we're doing it one course at a time!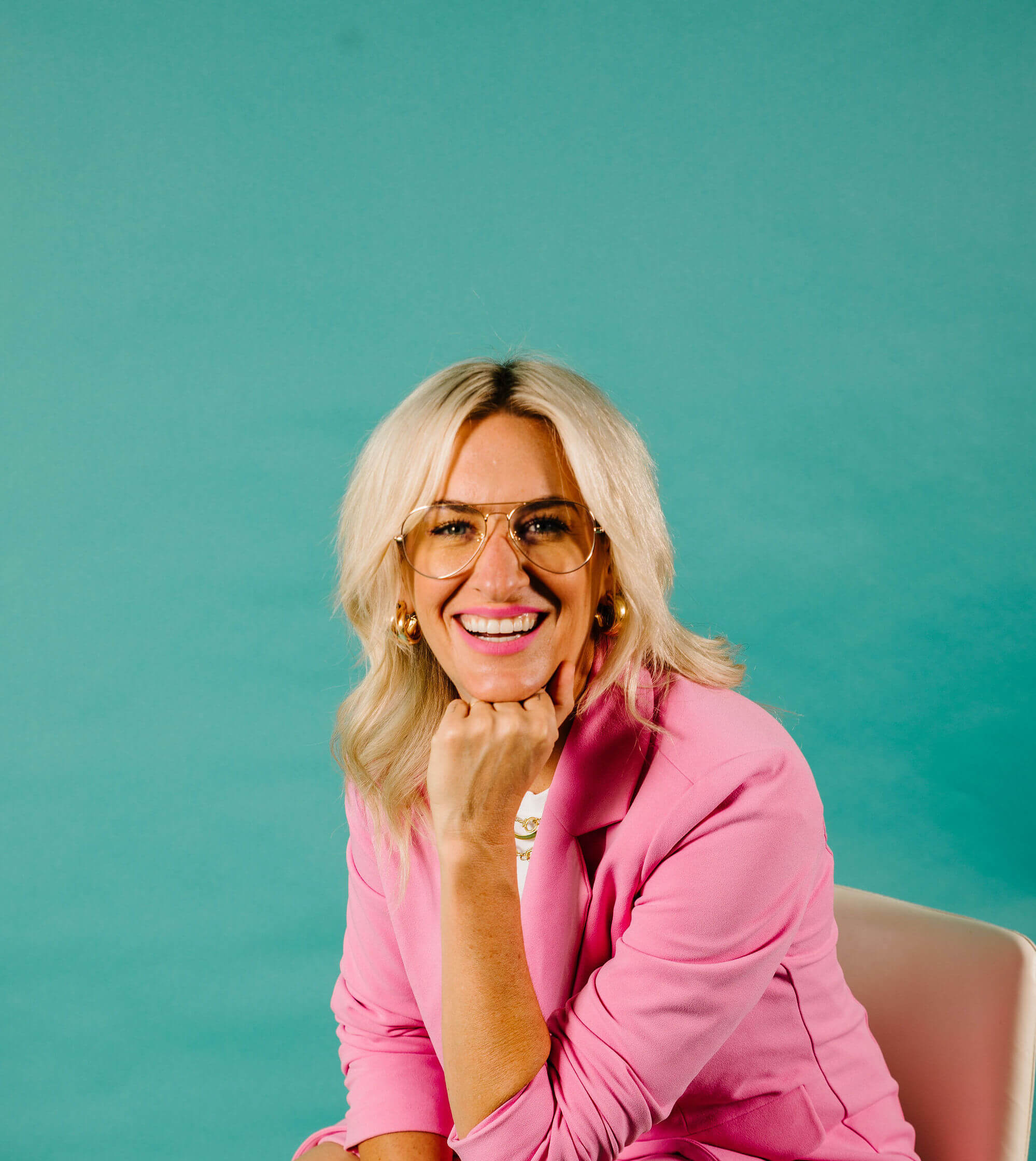 YOUR QUESTIONS ANSWERED
FREQUENTLY ASKED QUESTIONS
HOW LONG WILL I HAVE ACCESS?
How does lifetime access sound? After enrolling, you have unlimited access to this course for as long as you like - across any and all devices you own.
WHAT ARE PROS/CONS OF ONLINE COURSES?
Many clients come into therapy after taking the classes wanting to go deeper into their own beliefs, thoughts, feelings, and behaviors. Other clients come into therapy and enjoy course material as homework between sessions.
These courses are not an appropriate substitute for therapeutic treatment, a therapeutic relationship, or formal medical or mental health care.
Courses are a general educational tool geared toward general populations seeking information on specific topics (mindfulness, body image, etc.)
Online courses are for educational purposes only. Think, psychology class combined with self-help suggestions. Therapy is a professional relationship with in-depth individualized goals, interventions, feedback, and support.
What is your return policy?
All sales for online courses are final.
HOW CAN I PURCHASE THIS AS A GIFT?
Great question! All you need to do is enter in the recipient's email address and name at point of purchase. They will then receive a confirmation email with the necessary login steps to access their course!
ARE THERE ANY ADDITIONAL MATERIALS I NEED?
You might want to check out my Perfectionism and Self-Love Course for a deeper dive into healing self-worth. Click here to find out more
Truth Bombs From Past Students
"This course provides a gentle, guided framework for entering into inner-child work that feels accessible, approachable, and supportive. Tiffany brings her years of therapeutic knowledge along with her knack for breaking down complex systems into easily digestible lessons, striking the perfect balance between comforting and challenging. This 75-minute course, along with the worksheets and meditation segments, is a wonderful tool to help enhance your existing therapy, or serve as a starting point as you enter into a new therapeutic journey."
–Gina
"If you vibe with Tiffany, take this course! After following her endlessly helpful podcast for a long time I decided to try the Inner Child course. It.Was.Incredible. After completing the coursework it's something that I've continually thought about and revisited.
I tend to be afraid of inner child work but Tiffany's voice and attitude make everything so approachable and fun. I love that I can go through the video and packet at my own pace, exploring different aspects of this work as I feel ready. There is easily a year's worth of therapy packed into this single course. Such a valuable investment in myself."
–– MICHAELA
"I appreciated the simplicity and in the wording of the work books and PowerPoint. Inner child work is very delicate and I felt supported and safe through out.
Ahh Transformative! Thank you for this! My heart just melts. Love this work and love your warmth and safe energy."
–Darryl
"Addressing our inner child and the events that shaped us seems intuitive. Yet I was blown away by how powerful it was to picture little me and talk to him. Tiffany does a great job of explaining inner child work while still being sensitive to the fact that this can be a really heavy experience. I look forward to the things I am going to learn from little me and the progress we're going to make together."
–SHAUN
"This course is worth way more than the cost. watching the videos, following along in the provided worksheets, and engaging in the meditations have helped me open up a path to healing more efficiently than I have ever experienced. I would recommend this course to everyone I know."
–JILL
THIS IS FOR YOU IF...
YOU'RE READY TO PUT YOURSELF FIRST.

YOU'RE READY TO KNOW YOUR NEEDS AND SET BOUNDARIES TO MEET THEM.

YOU WANT TO LIVE IN LINE WITH PURPOSE AND CALLING!
BUT NOT FOR YOU IF...
YOU'RE NOT WILLING TO PUT IN THE WORK

YOU ARE NEEDING A HIGHER LEVEL OF CARE TO HELP YOU NAVIGATE PAST WOUNDS (SEE COURSE DISCLAIMER)
COURSE DISCLAIMER
You have to be working with a mental health professional, a doctor, a treatment team, if you are doing mental health work and diving into trauma from your past. This course is not therapy. This course is not a replacement for therapy. This is for educational purposes only.I will give you education and ideas on how to repair your relationship with your inner child work. This is vulnerable work, so be mindful and careful moving forward. Make sure you are working closely with your own personal therapist, support team, or support system to help you through this process*
Course Disclaimer
My courses are not therapy. My courses are not a replacement for therapy. My courses are for educational purposes only. I am a therapist, but this is not a therapeutic relationship. I recommend working with a mental health professional for a higher level of care if needed.
For more, check out my terms of use page and Course FAQ's.